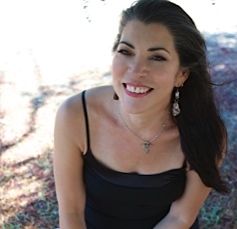 skin care
body care
heart care
When you face the world...
20,000 pores (yours!) face the world with you. Yep, that's what your face, must face... pollutants, irritants, all kinds of gunk, blasting from every angle, tugging, plugging and harassing poor little pores, all day everyday, even on your best day. To keep them healthy and happy you need to keep them, nourished, protected and loved. Pure and simple... everyday!
The you that breathes within your skin...
Your body, mind and heart are determined to face life head on with strength and resilience. Don't let the thought and feeling of age add wrinkles to your forehead! You are a whole person, so make the time; commit to the program of taking care of you. All of you. Inside, outside, top, bottom. Do it! You're worth it!
Pore to Core Beauty: A Holistic Approach
A little about me. I am a Holistic Esthetician and Yoga-inspired BlissFit Instructor. I am on a mission to help restore health, beauty and joy within the skin of those who are ready to shine. When skin stressors take over your body, they also take over your face. The brutal environment, crazy hormones, yo-yo diets, age downers or un-simply a jam packed life, prevents skin from reflecting a healthy and happy glow. Hey, not a problem! I'm your go-to-pro! Beauty intelligence does not come easy, no worries I'm here to help you! Should looking years younger be your ultimate quest? Or is your healthy best the best "you" to offer the circle of your world? Discover what works for you on a personalized level.
So, is this you?
Your world is rockin' and rollin'... you're juggling technologies, responsibilities and personalities! Take a break! dear Heartling! Explore my pages to learn how my pore-to-core fitness programs can revive beauty and restore the ahhh! controls of your life. The results? Clearer and smoother skin, greater confidence and flexibility and positive inner energy that illuminates beyond. Be blissed and blessed, pore to core! XOLO
"her beauty is strength and dignity and she laughs as she faces her future." proverbs 31:25